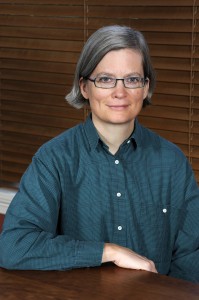 I create strategies and tactics to help groups of employees work together in the most productive workplace environments.  I work with companies and organizations on integrating younger women into the workplace, preparing them for success, and coaching them on interacting with colleagues. My book on this topic is "Now What Do I Say?": Practical Workplace Advice for Younger Women
, available in paperback and as an ebook from Amazon
and on iBooks.  I consult and speak on these topics in the corporate and non-profit workforce, with special expertise and experience in technology workplaces.
As a former academic who transitioned successfully to the corporate and nonprofit workplaces, I help graduate students and postdocs transition to non-academic workplaces and help undergraduate humanities majors translate their skills into jobs.   Here's a selected list of my work in this area, along with free resources for graduate students and for undergraduates and recent graduates.
I began my career as an assistant professor at the University of Michigan, Ann Arbor, where I taught for seven years before moving to Seattle.  After a stint in restaurant bartending, I joined Amazon.com.  During my thirteen years at the company, I held various roles in US  and international website development, program management, internal audit, and infrastructure.  After that, I worked as VP of Operations at a startup, Mindbloom, and then as VP of Operations at Synapse, a product design engineering company in Seattle.  In addition to my consulting practice, I chair the Board of Directors of Lambda Legal Defense and Education Fund, whose mission is to achieve full recognition of the civil rights of  LGBTQ+ people and everyone living with HIV.  Here's my LinkedIn profile; find me @akrook on Twitter.